Outdoor First Aid Training in England & Wales
ITC Awards in Outdoor First Aid (1-day & 2-day qualifications)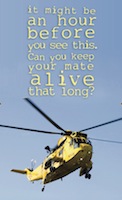 The outdoor or remote environment can mean that the casualty has to be cared for longer than is typical in a more urban setting. All of our ITC Outdoor First Aid courses consider how to manage the situation when the rescue services do not arrive quickly. This course is appropriate if your work or leisure place is remote or rural. The qualification will keep NGB Outdoor awards valid. It is a suitable course for remote industry workers, i.e. Forest; Wind installations; Farming and Gamekeepers; Equine sports and Surveying.
Ofqual and Welsh Government Recognition
These qualifications are found on the national qualifications frameworks regulated by Ofqual (official regulator of qualifications in England) and Welsh Government (official regulator of qualifications in Wales).
Qualification Structure
The 2-day Award in Outdoor first Aid qualification is built from 2 mandatory units of assessment. The units of assessment are normally taught in an progressive manner so that attendance over 1 or 2 days is required.
Course Duration
1 - day (4 x 2-hour sessions)
2 - day (8 x 2-hour sessions)

Delivery
Experienced professional coaches with an active interest in First Aid training.They come from a variety of working backgrounds all understanding the specific needs of various outdoor environments. MWS trainers are constantly updating their methods and materials and keeping updated of current best practice.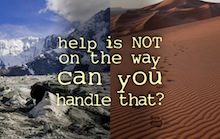 Content includes
Safe best practice
Remote, outdoor considerations
A systematic approach to incident management in the outdoors
Unconsciousness, causes and treatment in the outdoors
External bleeding, internal bleeding and shock in the outdoors
Resuscitation procedures including cpr and choking
Awareness of current sector regulations
Injury management outdoors
Illness recognition and management in the outdoors
Managing thermal (heat, cold) problems
Incident management scenarios

Package
Interactive 'hands on' practical training (in and out doors). You will be actively engaged!
Typically 70%/30% practical/theory session ratio
One CPR training manikin per 2 participants
Use of recommended first aid kit
Individual course manual
Includes an accredited certificate, valid for 3 years


Outdoor first aid in north east, hartlepool